Location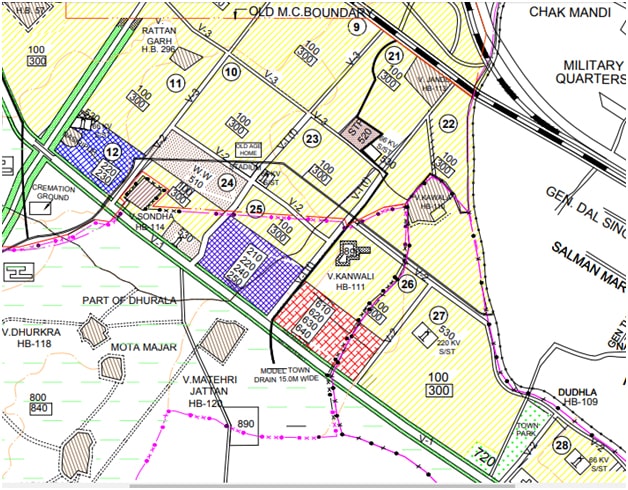 Ambala City in India lies on the Geographical Coordinates of 30 Degree 22' 44" North (Latitude) and 76 Degree 46' 50" East (Longitude) and is situated at National Highway No. 1 which leads from Delhi to Punjab. Ambala is situated at the triangle of Delhi to Chandigarh & Delhi to Punjab. Ambala is 50 Kilometers from Chandigarh and 200 Kms from the National Capital of India Delhi. Chandigarh, being in close proximity to Delhi and also the capital of two states i.e. Haryana & Punjab, is hub of a number of economic & commercial activities. Leading IT company 'Infosys' is also having their one of the offices near Chandigarh, thus providing a large no. of employment to the IT personnel. Airport facility is also available in Chandigarh.
Chandigarh, being the capital of two states and hub for different economic & commercial activities, as stated above, provides a large no. of job and people from in and around Chandigarh comes to Chandigarh for performing their duties at Chandigarh. Ambala being an old and major city of Haryana has all the amenities and people prefer to commute from Ambala to Chandigarh as Ambala is only 50 Kms. from Chandigarh on the main National Highway No. 1. Due to the above factors, there is a great demand of houses in Ambala and to meet the growing demand of Houses at Ambala, the co. has started its Green Field Housing Project OF Affordable Residential Plotted Colony under 'Deen Dayal Jan Awas Yojana-2016' at Ambala City. The project is in close proximity to the renowned project 'Vatika City'. The project is at 45 Meter Sector Road which connects the project to the Ring Road being developed at Ambala. After the development of Ring Road at Ambala, this area will have congestion free approach to all parts of Ambala.
'Municipal Area'of Ambala and is situated at village 'Kanwala' under Sector 27 of Huda.